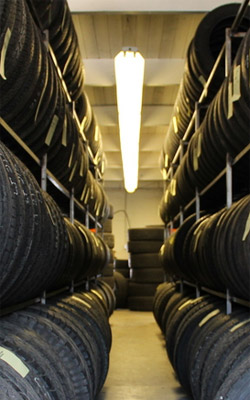 We have in stock more than 6000+ tires in all sizes from 12"-24". Every purchase comes with FREE tire installation, FREE tire balance and FREE flat repair for tire lifetime. We also offer full tire service: Tire repair, tire rotation, seasonal change over.

Edmonds Tire Depot we offer the finest quality used tires for your cars, trucks, SUVs, and Jeeps. We carry all the best brands in the indrusty, such as Michelin, Goodyear, Bridgeston, Hankook, Toyo, BFGoodrich, etc...

If you are looking for well inspected and 100% safe used tires for sale, look no further. You will find a wide-ranging variety of the best tires, with all the possible tread depths, at a wholesale price for all your vehicles. Edmonds Tire Depot has an excellent record of satisfying even the highest-end customers. Our trained staff, superior quality products, and excellent customer support, is what makes us different.

It is a general misconception, among car owners, that used tires just don't work well. With a huge experience in the wheels and tires industry, we assure you of providing these tires in an excellent condition.

The customers, who wish to upgrade their tires or just give a new look to their cars or trucks sell them. Hence, you get top-notch used tires at a much-reduced price. Sometimes, you just cannot differentiate between the new tires and the used tires sold by us.

Some benefits of buying used tires:


If you are low on budget, then these used tires are the best way to enjoy a glorious ride, without spending a fortune.
If you wish to sell your car, truck or Jeep to a dealer, then you can just install our used tires in your vehicle, and it will look brand new once again.
If you are in urgent need of a used tire for sale, though you can pay less, simply get a set of used tires for your dream vehicle.
If you are in a dilemma about the choice of model or size of the used tires you plan to buy,please contact our customer support staff, and they will help you make the best decision.